A Guide to Short, Medium & Long term EYFS planning

Adam Still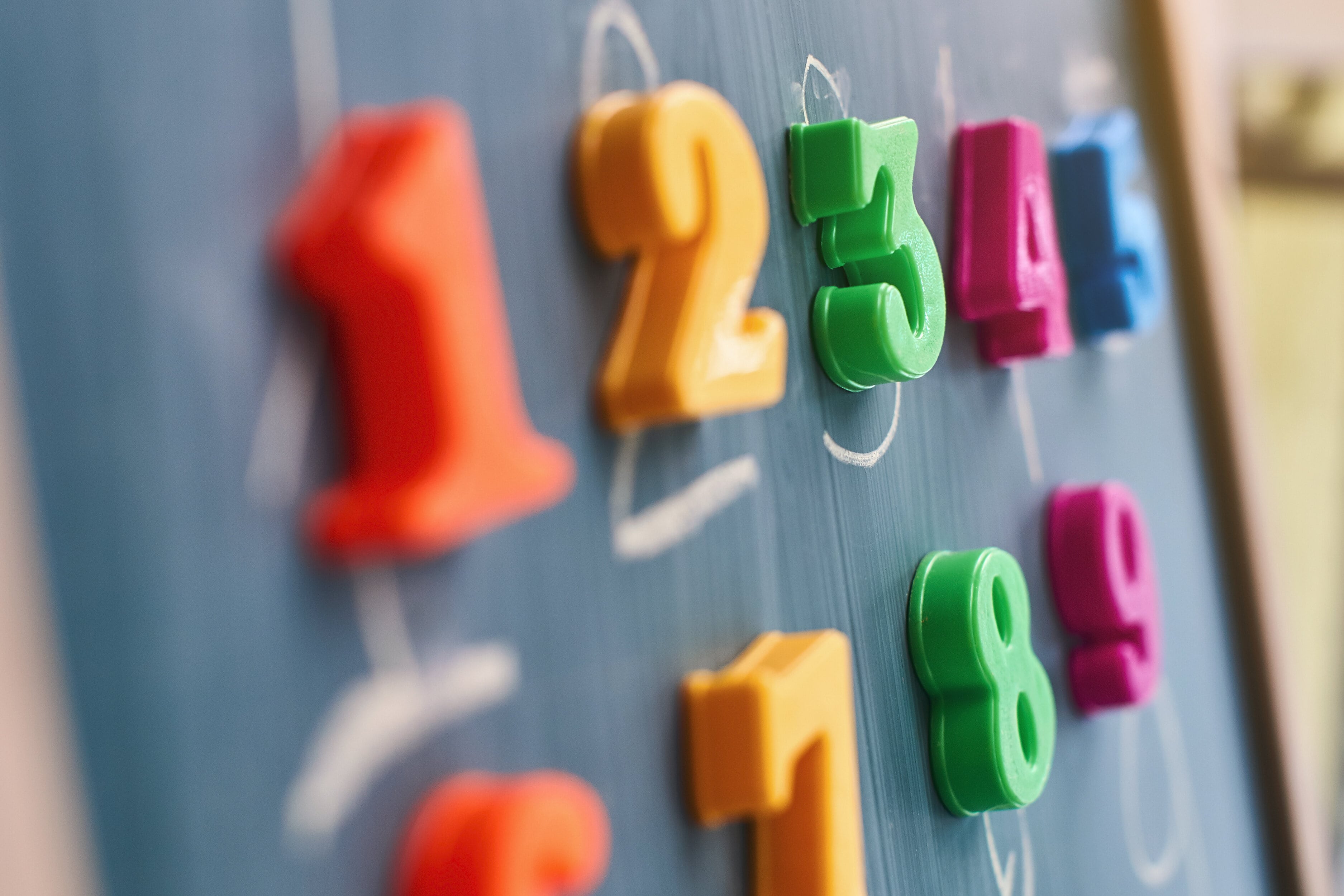 What is Term Planning?
Here at Pango, we have spent years developing knowledge of what constitutes 'effective' teaching. One of the keys to being a successful teacher, both in terms of the quality of learning promoted in the classroom, and in terms of maintaining a teacher's mental stamina and enthusiasm for the work they do, is to make sure enough time is devoted to planning.
For many teachers, the tightrope between excitement and anxiety is planning. When we see a situation as a threat, we can get anxious. On the other hand, when we see a challenge we think we can handle, this can often be the route to exciting possibilities.
A long-term plan is an individual teacher's plan for the implementation of the curriculum in the classroom. It should be developed in accordance with the particular needs, aptitudes and interests of the children. At the Early Years Foundation Stage, planning will be catered to the learning, development and care of children from birth to 5, and there are a number of things to keep in mind.
This guide will discuss long-term planning for EYFS, medium-term planning for EYFS, and planning for the short term with Early Years Foundation Stage teaching, with some examples of each.
EYFS Curriculum Plan Examples & Resources
If you're looking for ideas to create an engaging and effective EYFS curriculum, these resources on planning and monitoring an EYFS curriculum are incredibly helpful for providing ideas and guidance on delivering a stimulating and effective early years curriculum.
Developed by Clive Davies who has received an OBE for Services to Education, you can feel confident that by following his EYFS plans, you're reception classes will receive a robust but fun education!
Additionally, there are hundreds of EYFS lesson plans and resources available, perfect for providing structure to some of the children's learning and for saving teachers time. For example, there's a whole lesson plan and powerpoint here on the 'Number 1' and this 'Making Words' lesson is great for introducing 3-letter words to EYFS. You can discover a whole library of EYFS resources here.
Why is Term Planning Important?
In general, lesson plans provide a huge number of important benefits. Firstly, a lesson plan helps provide you with time to think and engage with your young ones during your EYFS lesson. At all ages, a plan enables you to reflect on how the lesson is going whilst it is in motion, and to think about whether small changes might need to be made, to ensure each pupil's learning experience is being made the most of.
Thinking time during a lesson is precious – it's the most valuable thing that a teacher has and is often in short supply. Good planning means that the many decisions that you need to make during a lesson have already been thought through before the lesson takes place. If learning has been planned, and the lesson plan has been made in advance, then you'll have more time to get on with the business of reflecting on pupils' progress during the lesson, leaving you with some golden time to deal with the unexpected – this is likely to be the case with children under 5! Although challenge is important in EYFS, of course, not so long ago, they were gurgling, demanding babies in nappies. With that in mind, remember to keep things engaging, friendly, and simple.
Short-Term Planning for EYFS
Short-term is defined as occurring over or involving a relatively short period of time. This might mean in your current and next lesson, or the next week of lessons with your little ones.
This kind of planning can also be defined as on-the-spot adaptation. What do you do if one of your children has had a deadly allergic reaction to some clandestine peanuts? What one of them wets themselves?
EYFS Short-Term Planning Examples
Short-term planning is having the benefit of personal flexibility and meeting the individual needs of each child in your class. Do you know all their needs? Do you have spare tissues, water, or insulin? A fully-stocked functional first aid kit?
A good plan is to create individualised reports of all your learners' social, emotional and other welfare needs and store them away digitally and physically (for quick access). This goes hand-in-hand with statutory safeguarding provision.
Medium-Term Planning for EYFS
The medium-term doesn't have a fixed definition; it might mean until the end of the academic year or until the end of the term. The statutory framework for the early years foundation stage has some recommendations on planning and guiding children's activities. When planning for the medium term it is important to recognise the different ways that children learn and reflect these in your lessons.
According to the Department for Education, the three characteristics of effective teaching and learning are:
1) Playing and Exploring - children investigate and experience things, and 'have a go';
2) Active Learning - children concentrate and keep on trying if they encounter difficulties, and enjoy achievements;
3) Creating and Thinking Critically - children have and develop their own ideas, make links between ideas, and develop strategies for doing things.
EYFS Medium-Term Planning Examples
Having the objectives of the medium-term EYFS learning embedded play and self-initiated discovery as well as your own teacher-led demonstrations will be really important if children are to stay challenged and happy in your class. When children play, they are learning at the highest level.
Play can extend certain areas of their learning, too. For example, at ages three to five, they can be developing language skills by promoting talk between children or introducing new vocabulary that they use and act out in their play. One example of a planned experience for older EYFS children (ages three to five) would be setting up a health centre in a classroom. Children enjoy finding out about medical equipment such as stethoscopes and thermometers, role-playing different jobs, diagnosing a blocked nose, or even bandaging a pretend injury. This kind of approach to learning builds on children's imaginations and also allows room for timed activities to teach specific skills and knowledge.
For those younger than three, living, playing and learning are virtually one and the same thing. For young babies, play arguably begins in their first encounter in the womb with their mother's hand touching the place where they have just kicked her stomach. A mother's voice before the baby's birth and her face, touch and gestures when the baby is born all contribute to building an emotional connection which leads to play and learning for babies.
Long-Term Planning for EYFS
Lastly, long-term planning for EYFS can be defined as a span of up to a year in advance, or up until the end of the current academic/nursery year. This last category is concerned with the transition to primary school.
This may include configuring the learning environment indoor and outdoor, organising areas of provision, deciding on what the core equipment will be, decisions about regular routines and creating strategy to ensure coverage of the seven areas of learning and development that include: Personal, Social and Emotional Development, Communication and Language and Physical Development; as well as
Literacy, Mathematics, Understanding the World, and Expressive Arts and Design.
This can be challenging and planning should ideally be conducted months in advance. However, key stakeholders including teachers should look at some of the settings closely at their areas of provision both indoors and outdoors and regularly monitor and evaluate these.
EYFS Long-Term Planning Examples
There are some examples online of how some settings and local County Councils carry out their planning. The City of York's Children's Centre has examples of their planning proformas, As does Wigan Council and East Riding in Yorkshire.
When thinking about a child's next steps after nursery and early provision, parents need to share experiences and information on what interests their child at home, setting next steps/targets for their child, doing activities at home that support their child to reach their target, and extending activities from the provision too.
Planning a Lesson
Pango features a range of lessons and planning materials which can be used to help plan your EYFS education. From long-term planning materials, such as these curriculum planning guidelines or this science scheme of work (for Reception), to more short and medium-term planning materials (such as this spelling bundle or these lesson plans), Pango is packed full of ideas and resources to make your EYFS planning easier!
Using the timetable function, you can clearly and easily plan for the long, medium and short-term, creating lesson plans and saving resources from the Pango library.
You can also set Standards and Curriculum objectives over the course of the year and see how many lessons you've taught to a customisable standard or use Pango's already available collection of Standards. This can be especially important, as EYFS providers must also ensure that children have sufficient opportunities to learn and reach a good standard in English language during their early years.