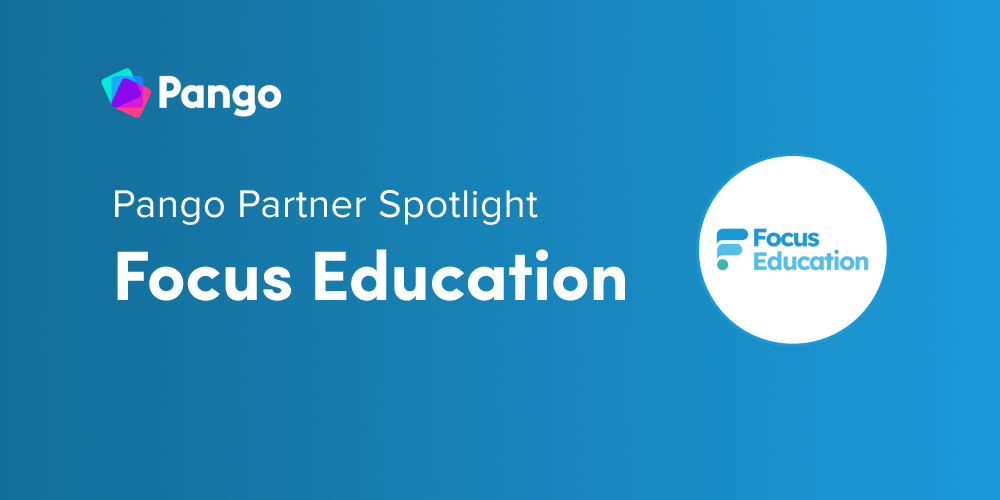 Pango partners with quality content providers so teachers can access the best resources, faster. Today we turn our attention to one of our partners - Focus Education - to tell you more about how their lessons and resources can help you teach a broad and balanced curriculum.
Who are Focus Education?
Focus Education say, "Focus Education is a family-run company, providing advice and educational support to primary schools and academies. We are committed to enabling schools and academies to be the best that they can be."
Focus Education support primary schools and teachers through their provision of teaching resources across a range of subjects, CPD and consultancy.
To learn more about the family and team behind Focus, we caught up with Claire Dutton, owner of Focus Education.
Tell us a bit about yourself, your role at Focus and your professional background.
My name is Claire. I am 40-something Mum and Step Mum. My husband and I have four children between us so life is busy! I am the Owner of Focus Education. My background is in Marketing and Psychology but I joined Focus twenty-four years ago and in that time I have done pretty much every role (back then there were no other staff – just myself and two other directors). Today, I oversee the business but am very hands-on, looking at marketing, sales, business development, events and publishing. It's not uncommon for me to be packing orders if were very busy or answering the phone to customers.
Why did you decide to partner with Pango?
We were approached by Adam, CEO of Pango, last year who explained the thought process behind Pango and asked if we'd be interested in finding out more. We loved the concept. We understand budgets are incredibly tight in schools and school leaders have to be choosy about what they spend their money on. We loved the idea that if they couldn't afford to buy direct from us or as a school, teachers could buy individually or schools could sign up on a 'pay as you go' basis.
What's your favourite unit pack from Focus on Pango?
I can't pick a favourite unit. I just know our units of learning go down so well with teachers and schools. They love them. They're getting full coverage of the curriculum and know they're up to date with the latest thinking. The units were updated last year to include substantive and disciplinary knowledge too.
What was your favourite subject at school?
At school, I loved being creative and enjoyed art and also loved English. I was an avid reader and read two to three books a week. These days with a business and four teens, there is no time for reading!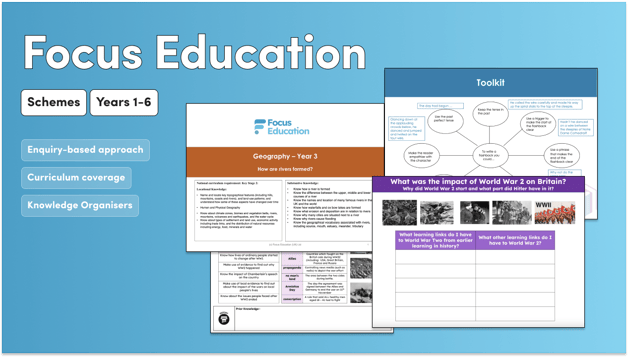 What teaching resources does Focus Education have on Pango?
We've partnered with Focus Education to offer Pango members a range of schemes and units of learning on geography, history, science and English across years 1-6. There are also multiple EYFS curriculum planning documents to support the implementation of the Development Matters Framework in your school. All the schemes and units have been designed by Clive Davies, OBE for Services to Education, and contain clear links to the national curriculum. The units take into account recent comments by Ofsted about substantive and disciplinary knowledge, meeting the needs of schools, and also addressing issues raised in the current inspection framework.
Each unit of work from Focus Education contains a long-term overview, knowledge organiser, progression guidance, lesson plans, presentations and resources, making them great for ensuring progression whilst saving teachers time.
The Pango teams' favourite Focus resources
We asked Rachel, a former teacher and now frontend developer at Pango, what her favourite unit from Focus Education is.
My favourite unit from Focus Education is Climate Change. This is a pivotal topic and the unit explores climate change in a way that children can easily understand. I love that the units contain everything teachers need to ensure progression and that all the lessons have enquiry and engagement at their core. The strength of the schemes and units is evidenced by their popularity with Pango members, the resources are hugely popular!
Explore Focus Education's learning units
If you're keen to learn more about Focus Education, check out a selection of their popular units below. The best way to explore all of Focus Education's resources is with a commitment-free 7-day free trial, sign up free today.
This unit helps children in year 1 identify seasonal patterns and daily patterns in the United Kingdom and the location of hot and cold places in the world.
Year 6 Geography: Mapping
This unit helps children in year 6 understand key concepts around using maps to locate countries and describe features.
Year 4 Geography: Biomes
This unit helps children in year 4 describe and understand key aspects of physical geography, including climate zones, and vegetation belts, rivers, mountains, volcanoes, earthquakes and more.
Year 2 History: Castles
This unit helps children to grasp substantive knowledge around castles including knowing that castles were built to keep people secure, knowing that there are many stories about castles, knowing that there is probably a castle nearby and knowing the names for different features of a castle.
This unit helps children learn about how Anglo-Saxons attempted to bring law and order into the country, that Britain was divided into many different kingdoms and that this led to the creation of many of our county boundaries today, where Vikings originated from and much more.
Year 5 History: Mayans
This unit helps children learn about the impact that the Mayan civilisation had on the world, why they were considered an advanced society compared to many others at the time, know the difference between Mayan and Egyptian pyramids, understand why the Mayan civilisation died out and much more
This unit helps children identify the materials and object is made from, know about the properties of everyday materials, know the difference between different types of materials and compare and group materials.
Year 3 Science: Plants
This unit helps children discover the difference between plants and trees, know the function of flowers in flowering plants, know what helps a plant grow, know how water is transported in a plant, learn about pollination, and much more!
Year 6 English: Wonder
This unit is a curriculum-aligned unit of work, using an enquiry approach to develop pupil progression. Teachers and pupils use the focus text as a basis to develop reading, writing, and SPaG skills and engage with a range of comprehension and discussion-based activities.
You can discover the rest of the Focus Education units and schemes of work here.