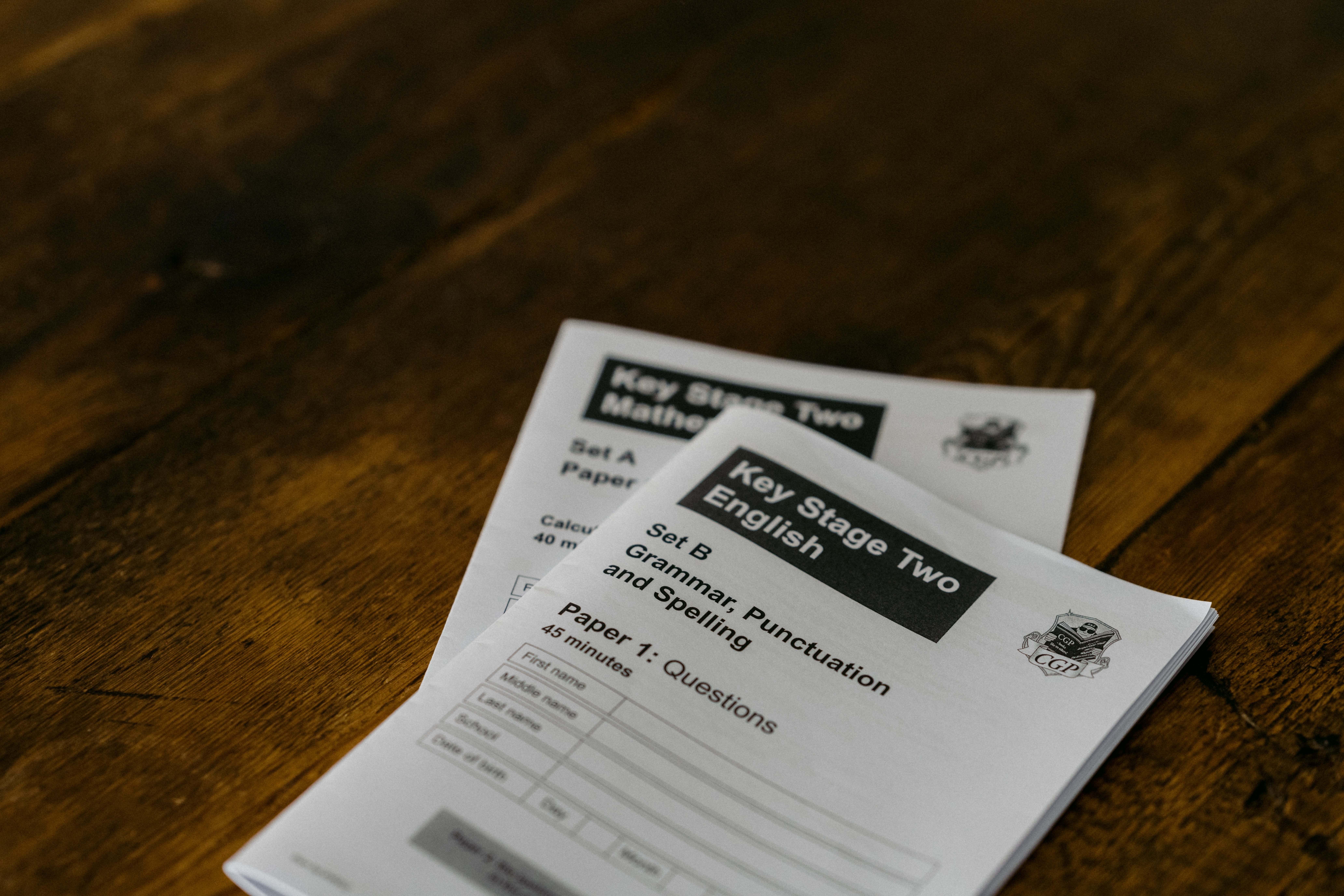 The Easter break is behind us and we're racing toward the end of the school year and the summer holidays. We've got one big hurdle to overcome before we can sit out in the sun and reflect on a year well-taught: SATs.
We know this time can be stressful and it's essential to have the right tips and resources to ensure your students succeed. Today, we'll guide you through everything you need to know to prepare yourself and your pupils for KS2 SATs
What are the KS2 SATs?
KS2 SATs are the tests Year 6 pupils sit at the end of the year. These tests are used to measure a school's impact, how a school measures up to local and national standards, and of course, to give pupils, parents, and secondary schools a benchmark of how they're doing academically.
To help prepare you for the 2023 KS2 SATs, we've pulled together all the information you need. Claim your FREE downloadable guide to everything you need to know about KS2 SATs 2023. This guide is great for a quick staff meeting!
When are the KS2 SATs 2023?
2023 KS2 SATs will take place from Tuesday 9th May through Friday 12th May.
Tuesday will see pupils sit their English papers. The first paper tests their grammar, punctuation, and vocabulary, and the second paper assesses their spelling.
Wednesday continues testing pupils' English skills, this time testing their reading.
Thursday moves us on to Maths, with one paper on arithmetic and a second on reasoning.
Friday concludes SATs week with a third Maths test, which is a second reasoning test.
Results for SATs will be coming in a little later than usual this year, on Tuesday 11th July 2023.
Now you know when the tests will be, let's dive into some practical tips on how you can prepare both yourself and your pupils for success in the coming days and weeks before the tests.
5 Tips to Help Teachers Prepare Themselves & Pupils for SATs Success
1. Emulate test day in the classroom
Imagine you're going to run a half marathon - you wouldn't simply run 5km daily for 6 months running up to the race and then tackle the 21.5km for the first time on race day. You'd try some longer distances, you'd run on similar terrain, and you'd run wearing the same clothes you plan to wear on race day.
You should provide your pupils with the same kind of training - emulate "race day" for them by showing them what test day will look and feel like. Dedicate a portion of a few lessons to sitting down with an old paper and working independently in silence.
If you're familiar with running, you may know that many training plans don't ask you to run the full distance until race day. You can use this theory here, too, by dedicating just 15 - 20 minutes to "test conditions" to prepare your pupils for what it will be like on SATs day, so their nerves won't get the best of them.
You can use these maths SATs packs and assessments or English reading and GPS test lesson packs to get pupils used to SATs-style questions whilst working under test conditions.
2. Double check you've covered everything
By this point in the year, you've likely covered everything your pupils are likely to encounter in their tests at least once, so now is the time to run through our assessment packs and checklists so you can fall asleep soundly at night without panicking that you've somehow missed something.
Checklists like this KS2 Maths SATs checklist are great for checking coverage and understanding pupil confidence in all the topics that might come up. From here, you can tailor teaching to the topics or areas pupils are less confident in.
3. Develop a revision plan (ideally, a checklist)
Create a clear and structured revision plan that covers all the essential topics and gives a quick overview of what pupils should reacquaint themselves with. Ideally, present this as a checklist so students can work through it methodically at home. If you can, take some time to go around and talk to each pupil and highlight any topics they struggled with in the past so they can pay the most attention to their weak areas.
It will be tempting to give your pupils a revision plan the size of a textbook, but just keep this down to the essentials.
4. Provide help sessions in the week(s) before SATs
Take your English and maths lessons in May and turn them into revision sessions where you go over a topic they've learned and then provide them with quiet time to revise (and work through the checklist you created in our point above) so you can go around to each student and help them through any areas they still find confusing.
You can mix up these revision sessions to provide your students with different ways of learning, for example, have some individual quiet time where you work with people independently, and match students in groups where one student who finds a topic easy helps others with another topic while you work your way around the room.
For ready-to-teach SATs prep lessons, these English reading test lessons are great as they provide a ready-to-teach PowerPoint for class discussion, and worksheets for quiet test-question prep time. You can similarly prepare pupils for the KS2 SATs GPS test using this SATs survival lesson.
5. Provide emotional support and guidelines
SATs are stressful - for you, for pupils, and for parents. We all deal with pressure in different ways, so make sure you're being mindful about how you look after yourself and how your pupils care for themselves during this time of added pressure. Here are some ways you can be mindful of your mental health and your pupils':
Make life easy for yourself during SATs week: Try to take anything unnecessary off your plate during SATs week. Try to delay routine appointments you find stressful (yes, this is an excuse to push that dentist appointment to late May!) and overprepare for the week ahead. For example, if you don't already, plan your outfits for the week and set them out each night and meal plan, prep, or buy healthy ready meals for the week so you don't need to think about what you're eating.
Give pupils (and you) time to let off steam: In the hour or two following a test, make sure pupils have time to decompress. Maintaining a high level of focus for the duration of a test is difficult for many–if not all–pupils, so take things easy. Get outside and let everyone run around if you can, but otherwise have a fun activity ready to go so everyone can relax in the classroom. They can get back to revision for the next test once they've had time to decompress and recharge.
Give pupils a "Get Through SATs Week" cheat sheet: Give your pupils a cheat sheet of tips for them (and for their parents) to ensure they get through SATs week feeling good about themselves. Suggest things like revising the topics they struggle with with a parent or older sibling, eating nutritious meals, getting to bed on time, and having a planned treat for the end of the week.
Looking for more KS2 SATs tips? Find 4 more here.
The KS2 SATs are always daunting; they represent the end of a pupil's primary education and everything they've learned, and they're used to assess the success of a school. But with the right preparation and mindset, SATs don't have to be overwhelming. Use our KS2 English resources and KS2 Maths resources to have your most successful SATs season yet.