How To Teach the KS1 Science Curriculum

Tom Hainge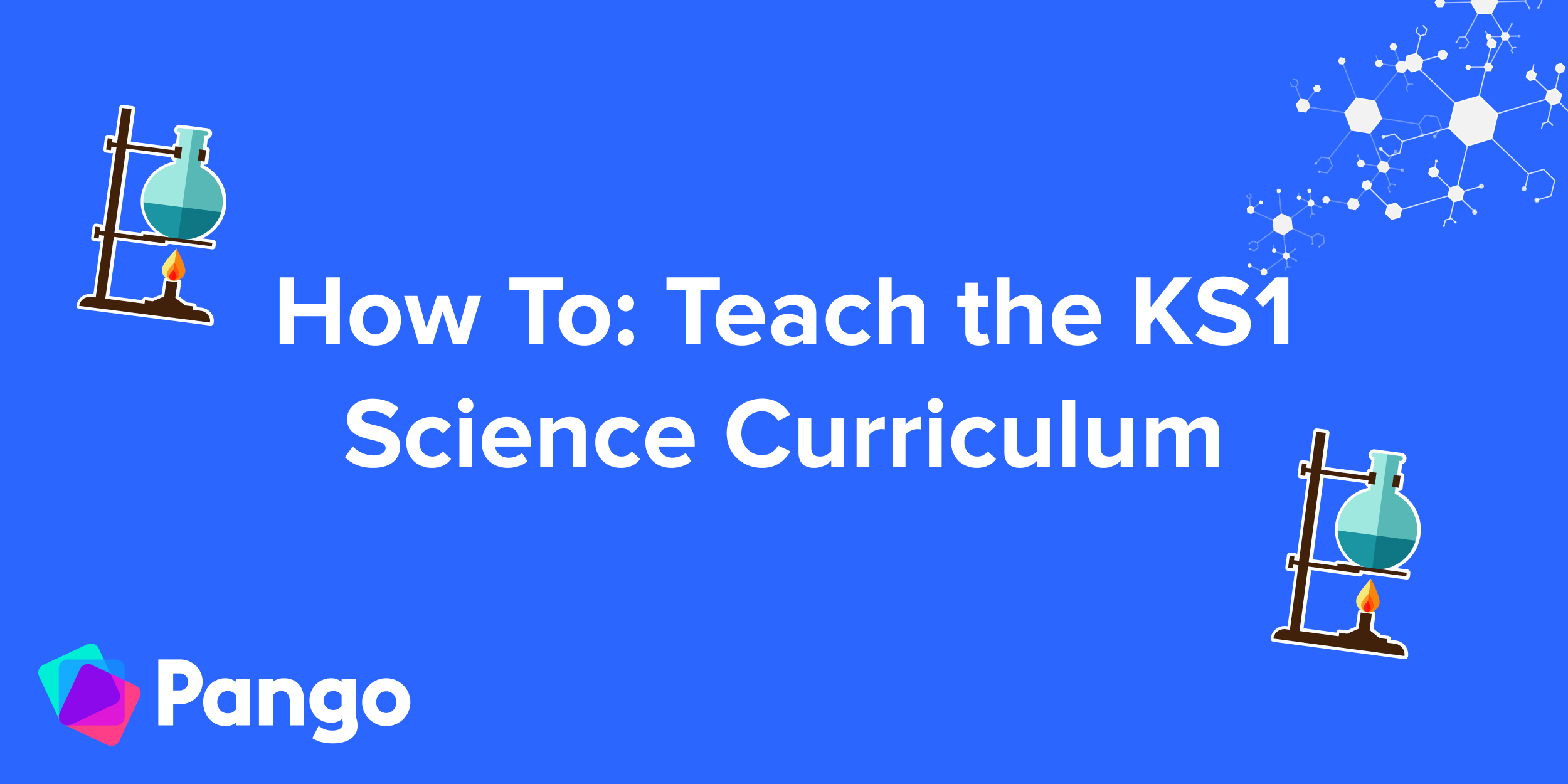 KS1 marks children's introduction to science lessons, so it's essential to ensure that the teaching methods employed are engaging, fun, and interactive to capture the attention of young learners and help them develop a love for science. The KS1 science curriculum is designed to introduce young learners to the basic concepts of living things, materials, and physical phenomena.
Planning KS1 science lessons that are engaging and exciting for the entire school year can be a daunting task. Today, we'll guide you through what's in the curriculum, the topics you need to cover, and give you tips to help you teach these topics effectively.
KS1 Science Curriculum: Overview of Topics & Key Skills
In KS1, pupils should learn how to:
Ask questions about the topics they're learning about and understand that they can be answered in different ways
Use simple equipment to perform simple tests and observations
Identify and classify things in the world around them
Make conclusions from their observations to answer questions
Gather and record simple data to help them answer questions
The topics covered in the KS1 Science Curriculum include:
Year 1
Plants (identify and name common plants, identify and describe the basic structure of common plants and trees)
Animals and Humans (identify and name common animals, differentiate between carnivores, herbivores, and omnivores, describe and compare the structure of animals, and identify and label basic parts of the body and their senses)
Everyday Materials (distinguish between an object and its material, identify everyday materials, describe simple physical properties of those materials, compare and group everyday materials based on their physical properties)
Seasonal Changes (observe the 4 seasons and their changes)
Year 2
Living Things and Their Habitats (understand the differences between things that are living, dead, and have never been alive, identify habitats and why they are suited for the basic needs of animals and plants, and why they are dependent on one another)
Plants (observe and describe how seeds and bulbs grow into plants, learn and describe how plants need water, light, and a suitable temperature)
Animals and Humans (observe how animals and humans have offspring, learn about how water, food, and air are essential for survival, and describe the importance of exercise, hygiene, and diet for humans)
Uses of Everyday Materials (identify and compare the suitability of everyday materials for particular purposes, learn how the shapes of some materials can be changed)
The Importance of Teaching a Progressive KS1 Science Curriculum
Teaching a progressive KS1 science curriculum is important because it helps pupils build on their existing knowledge and skills and develop a deeper understanding of science. A progressive curriculum is one that is structured and sequenced, with learning objectives and outcomes that build on each other. This approach ensures pupils have a solid foundation of knowledge and skills before moving on to more complex concepts.
One tool that can be helpful in designing and implementing a progressive KS1 science curriculum is the progression matrix. A progress matrix provides a framework for tracking student progress, by identifying key knowledge and skills that students should acquire at each stage of their learning. This helps teachers to ensure that their lessons are building upon previous learning and that pupils are progressing towards mastery of key foundational concepts. You can find a KS1 science progression matrix here.
Another useful tool is the curriculum map, which provides an overview of the entire KS1 science curriculum and how it is structured over time. A curriculum map can help you ensure you cover all the necessary topics and skills while pacing your teaching appropriately, while also identifying any gaps or redundancies. You can find a KS1 science curriculum map here.
How to Teach Science Lessons Aligned to the KS1 Science Curriculum
Now you know what the curriculum contains and why teaching a progressive curriculum is so important, here are our top tips to ensure you and your pupils get the most out of your lessons:
Use a Scheme of Work
Using a scheme of work is great for ensuring your lessons are aligned with the curriculum and will be fun and informative for your pupils - without meaning your evenings are always full of lesson planning.
This primary science schemes of work by PZAZ are packed full of lesson plans, presentations, assessments, CPD videos and all associated resources so you can feel confident you're teaching a progressive science curriculum. These schemes also come with CPD videos so you can teach every lesson with confidence and you can try it all with a free trial!
Alternatively, our partnership with Focus Education gives Pango members another primary science scheme of work to choose from. The KS1 science schemes from Focus are created by Clive Davies, OBE for Services to Education, giving teachers the confidence that all schemes are progressive, enquiry-based and contribute to a broad and balanced curriculum in your school.
Explore all our science schemes and resources with a free trial! Additionally, you can explore this Year 2 science lesson from PZAZ completely free!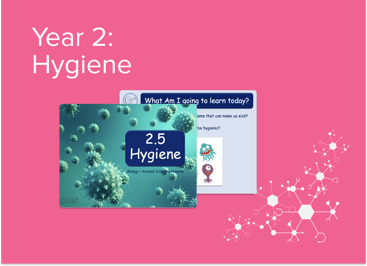 Get hands-on
Young learners are naturally curious and love to explore the world around them. Incorporating hands-on experiments into your lessons is a great way to capture their attention and engage them in learning. For example, it's easy to show them how quickly a seed will germinate and start sprouting with beans or cress seeds provided it is given what it needs.
Ask open-ended questions
Ask open-ended questions to encourage pupils to think critically and creatively. Asking questions before they deeply engage with a topic will seed the idea of coming up with a hypothesis about what will happen in an experiment which will be essential for their future learning. Similarly, you can ask them to think of reasons why a certain phenomenon occurs. If you're searching for some could cold assessment questions to ask your class, exploring KS1 science assessment materials can be a great way to spark inspiration for what to ask your class early in the lesson.
Connect it to real life
Help your pupils to see the relevance of science to their daily lives by making connections to real-life situations. For example, you can discuss why their homes are built out of brick and not other materials. This a great opportunity for making links to other subjects!
Use games
Simple games make what they're learning fun and interactive. For example, you can play a matching game where pupils match an animal to their habitat or use a scavenger hunt outside to help them think critically about where they can find certain plants, animals, and materials in their environment.
The KS1 Science Curriculum provides a foundation for your students and is their first real opportunity to engage with the world around them with curiosity and critical thinking. Allow their excitement for life to lead you, give them plenty of opportunities to ask questions, and make sure you give them a chance to answer their own questions before you give them the answers.
Of course, it's much easier to focus on being present when you have lesson plans you feel confident about. Explore the PZAZ and Focus Education KS1 science schemes for FREE on Pango so you can wave goodbye to long hours of science lesson planning.